I saw this on IO9.com and thought I would share as they are pretty damned sexy. NASA has redesigned its next range of spacesuits and they seem to be taking science fiction for inspiration. None of these designs are definite as they have to vote on which one is best in the great NASA Suit Off competition. It will be one of these three though.
The spacesuit designs are below and I have put them in order of personal preference as I'm sure NASA reads this website.
In third place, a quite workaday spacesuit that is frankly a bit dull. Although I do like the fact that the astronaut on the right seems to be holding a raygun: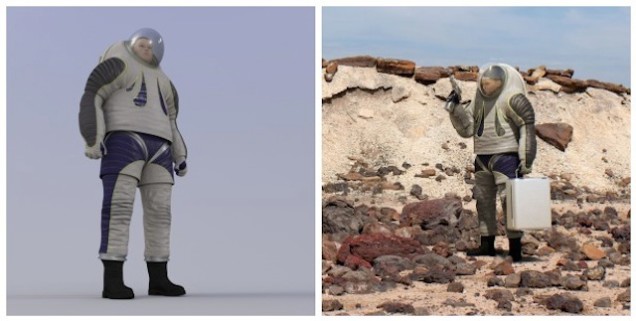 In second place, a slightly niftier design. On the left is the suit for 'working in daylight' mode and on the right what is 'in nightclub picking up alien chicks' mode. I like the fact that on the right his forward leaning pose lets you imagine what he'll look like if he is arriving by jet pack: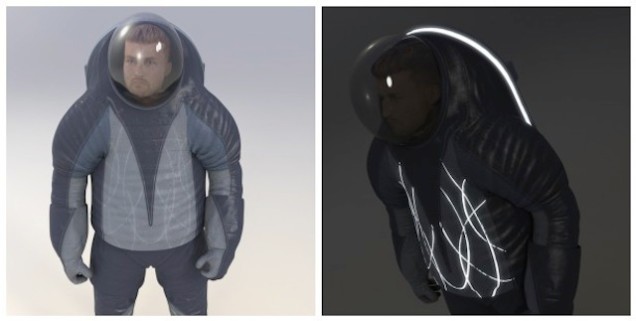 In first place, a spacesuit form the designers behind Tron (possibly). It's a bit baggier than in Tron to accommodate the more portly astronaut of the future. If this isn't picked then NASA have yet again gone for function over style. Which is a shame.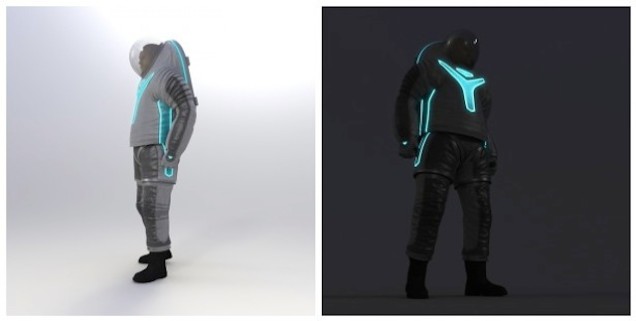 This is just one step away from the ultimate body hugging spandex costume of the future. When I was a young lad in the early 80s I thought that people in the future would all dress like they did in Buck Rogers.
At work, the outfits will be like Colonel Wilma Deering:

And in the evening they relax Princess Ardala style.
In case you are thinking that this all seems a bit sexist – you can see Buck Rogers wore the same outfit. (For his night attire you can just google.)