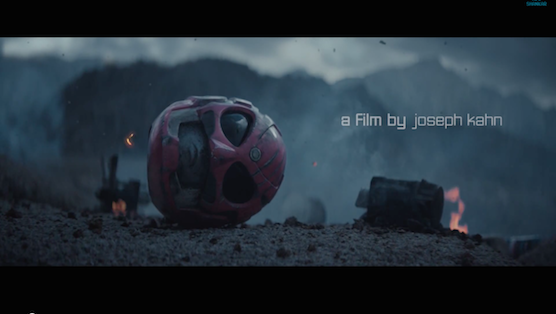 Do you remember the Mighty Morphin Power Rangers? If so, poor you. It sucked. I recently worked for a kids TV channel and had to watch a ton of the different Power Rangers on a daily basis and they were all dire. I grew up in Hong Kong and masked heroes from the 70s on kids' TV were generally a lot cooler – Gatchaman, Masked Rider V3, and so on.
If you never saw the Power Rangers, the basic story is this: an evil alien witch, who had been imprisoned in a space container, escapes and decides to attack the nearest planet – Earth. Usually using robots or weird creatures. Another alien picks five teenagers and gives them the power to morph into a giant robot. They could also fight really well, which is what you want in a load of angsty teenagers.
Got that? Right. Well here is a short film starring Katie 'Starbuck' Sackoff, and James Van Der 'Dawson's Creek' Beek in a gritty reimagining of how the whole story may have played out, if the annoying Power Rangers grew up to be attractive adults twisted by a life a violence. This new Power Rangers short movie is pretty well done, given the source material. Enjoy.