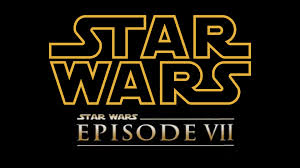 If you are annoyingly young, love Star Wars, hate Jar Jar Binks, and want to be in the new Star Wars Episode 7 movie you now bloody well can! (Ok the Jar Jar hatred is just a recommendation by me, but I think you'll find it is pretty sound.)
Annoyingly I just missed the minimum age by about 20 years but there will be more places to fill. Because Star Wars needs people and is holding an open casting. Don't despair if you aren't in the participating cities either – you can do it over the interweb. So guys, don your finest Han Solo vest and ladies grab your buffed bronze dancing girl outfits because now is your chance. Here is what they currently need:
Seeking: Young woman to play 17-18 Years old. Must be beautiful, smart and athletic. Open to all ethnicities (including bi- and multi-racial).
RACHEL:
Was quite young when she lost her parents. With no other family, she was forced to make her way alone in a tough, dangerous town. Now 17 she has become street smart and strong. She is able to take care of herself using humor and guts to get by.
Always a survivor, never a victim, she remains hopeful that she can move away from this harsh existence to a better life. She is always thinking of what she can do to move ahead.
Seeking: Young man to play 19-23 years old. Must be handsome, smart and athletic. Must be over 18.
THOMAS:
Has grown up without a father's influence. Without the model of being a man, he doesn't have the strongest sense of himself. Despite this, he is smart, capable and shows courage when it is needed. He can appreciate the absurdities in life and understands you can't take life too seriously.
Here is the web address: http://www.opencastingcall2013.com/
They have Facebook and Twitter pages for the UK, so they seem pretty open.
I'm hoping Star Wars VII will need lots more people. Male, six foot one, 41-but-can-pass-for-31-probably-at-a-distance type people. I will keep an eye out. May the force be strong with anyone who is not competing with me for a future role. Good luck.