On twitter there has been an amusing exchange between the Bad Robot studios (JJ Abrahms' lot doing Star Wars), and Zack Snyder who is currently making Batman vs Superman. Here is a tweet from Zack Snyder where he has actually staged the pic near the Batmobile and features a Gotham police car: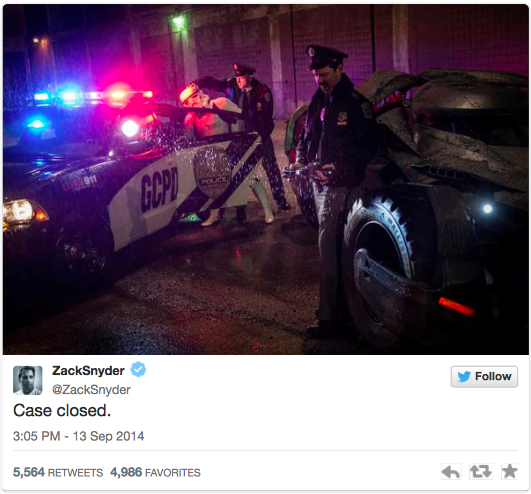 Not to be outdone, the people at Bad Robot have been tweeting things like this: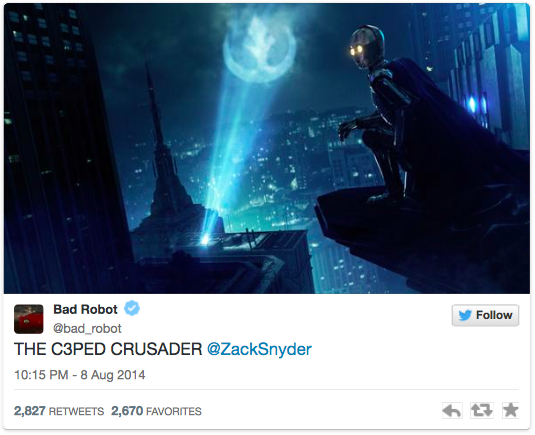 Long may this battle continue! Talented nerds doing crossovers are a joy.