Exciting news! The other day at a memorial event for Terry Pratchett, Gaiman confirmed that he would be personally adapting the Good Omens novel, which he co-wrote in collaboration with Pratchett. Initially, he always said that he wouldn't produce anything Good Omens related unless his long time friend Pratchett was involved – for example there was a recent radio adaptation featuring cameos from Gaiman and Pratchett.
But then, and this is really bloody touching, Terry Pratchett wrote a letter to be opened after his death, which asked Gaiman to personally write an adaptation for TV. At which point he agreed. Or as Gaiman said at the memorial event – "At that point, I think I said, 'You bastard, yes.'" He also revealed that the Good Omens TV show would be a six parter.
By the way, if you haven't read the book, you should. It's brilliant. It's about the end of the world and a demon and an angel team up to deal with the anti-christ. Who happens to be an English school-kid.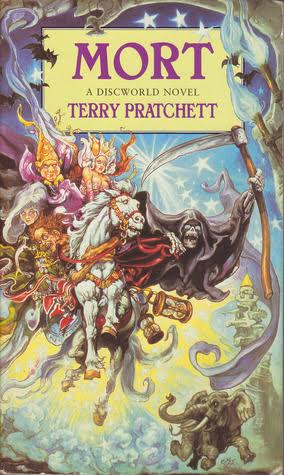 Good Omens has long been the subject of attempts to bring it to the screen, big or small, but it finally looks like it might happen. In other purely Pratchett news, there may well be a film based on Mort – which is also superb and is basically a story about Death taking on an apprentice. Even more exciting and more vague and unlikely to happen, is a TV show based on the Watch. Which would be absolutely brilliant.
I love Gaiman and Pratchett and am very excited about seeing Good Omens. I have been putting it off but am finally reading 'Raising Steam'. I feel sad to be reading one of the last Pratchett books ever and had been delaying it for weird psychological reasons. I have read every one of his books since his first book came out and it has been a yearly treat. Having said that, it has been 30 years since I started reading him, so maybe I have forgotten enough to go through them all again.
If you haven't read Gaiman or Pratchett or Good Omens – you are in for a treat.
For more info on this awesome fantastic news, read a more informed Guardian article here.