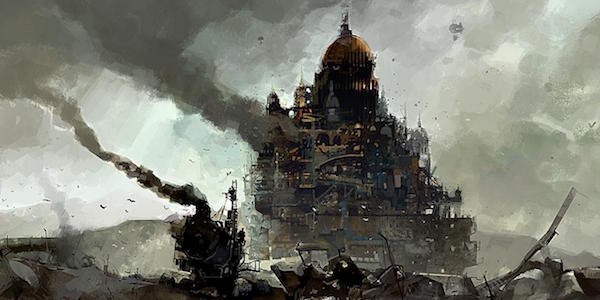 Peter Jackson is working on a movie adaptation of Mortal Engines, Philip Reeve's steampunk/ dieselpunk/ whatever-punk books about cities wandering around a post-apocalyptic world attacking each other. It looks bloody great. Go London!
Mortal Engines is actually the title of the first of four books that have been on my kindle for years after a friend recommended them. I will definitely have to hurry up and read them.
The film will star Robert Sheehan, Hera Hilmar, Leila George, Ronan Raftery, Hugo Weaving, and Stephen Lang. Apparently, if successful, it will be the first of a series. Because everything needs to be a bloody franchise these days.
Anyway, the first Mortal Engines trailer has arrived and I am cautiously excited. Here it is: