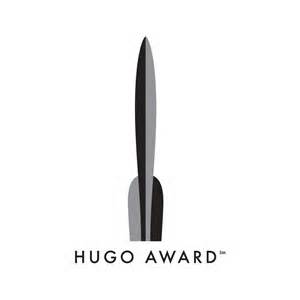 The nominees for the Hugo Award 2014 have been announced. If you read a lot of science fiction then this should be fairly exciting news. If nothing else, it should give you some ideas for your next bit of reading (some of which is free – see below).
There is a lot of good stuff here and I am pleased to say, what with my finger being on scifi's throbbing pulse, I have quite a lot of this stuff on my kindle waiting to be read. With the exception of Vox Day as I don't like him as a person and will never bother with anything he does (google him.)
Like the Oscars there are a lot of categories which can all be found on the official Hugo Award website. Listed below are the main Hugo Award nominees in the main categories I care most about. Excitingly all the stuff that was published by Tor.com is available for free download or can be read on their awesome website. Read the Tor.com stuff here.
Here are the four Hugo Award categories I am most interested in and the nominees:
Best Novel (1595 nominating ballots)
Ancillary Justice, Ann Leckie (Orbit US/Orbit UK)
Neptune's Brood, Charles Stross (Ace / Orbit UK)
Parasite, Mira Grant (Orbit US/Orbit UK)
Warbound, Book III of the Grimnoir Chronicles, Larry Correia (Baen Books)
The Wheel of Time, Robert Jordan and Brandon Sanderson (Tor Books)
Best Novella (847 nominating ballots)
The Butcher of Khardov, Dan Wells (Privateer Press)
"The Chaplain's Legacy", Brad Torgersen (Analog, Jul-Aug 2013)
"Equoid", Charles Stross (Tor.com, 09-2013)
Six-Gun Snow White, Catherynne M. Valente (Subterranean Press)
"Wakulla Springs", Andy Duncan and Ellen Klages (Tor.com, 10-2013)
Best Novelette (728 nominating ballots)
"Opera Vita Aeterna", Vox Day (The Last Witchking, Marcher Lord Hinterlands)
"The Exchange Officers", Brad Torgersen (Analog, Jan-Feb 2013)
"The Lady Astronaut of Mars", Mary Robinette Kowal (maryrobinettekowal.com/Tor.com, 09-2013)
"The Truth of Fact, the Truth of Feeling", Ted Chiang (Subterranean, Fall 2013)
"The Waiting Stars", Aliette de Bodard (The Other Half of the Sky, Candlemark & Gleam)
Best Short Story (865 nominating ballots)
"If You Were a Dinosaur, My Love", Rachel Swirsky (Apex Magazine, Mar-2013)
"The Ink Readers of Doi Saket", Thomas Olde Heuvelt (Tor.com, 04-2013)
"Selkie Stories Are for Losers", Sofia Samatar (Strange Horizons, Jan-2013)
"The Water That Falls on You from Nowhere", John Chu (Tor.com, 02-2013)
The winners are to be announced at Loncon3 in London on Sunday 17 August 2014. Read on!