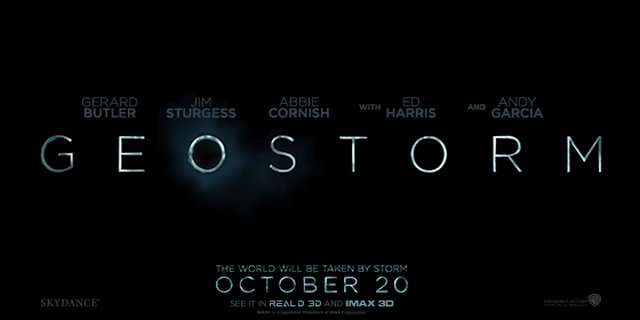 I grew up watching disaster movies in the late 70s and early 80s and they were great. The Towering Inferno, Poseidon Adventure, Earthquake and so on. Then there was a lull before they got popular again in the mid to late 90s – Independence Day, Armageddon, Deep Impact. Since then, there has been the occasional one like 2012, ID2, and San Andreas. Now there is Geostorm.
The first batch was great as they told personal stories and didn't rely too heavily on special effects. The second ones were ok purely because of the special effects which were amazing for the time and they thankfully overshadowed the cliched and crap story telling. The more recent ones are ok but we have seen everything before so, you know, meh. Geostorm definitely seems like it will fit in the latter category.
The modern master of the disaster film is Roland Emmerich, a frequent collaborator with co-producer/writer Dean Devlin. Geostorm was directed by Dean Devlin who, for his directorial debut, is clearly sticking with what he knows.
Except Geostorm is slightly different in that it is set in the future where satellites control the weather. (I said slightly.) So when the satellites go wrong and tons of storms hit the Earth, it is up to top scientist Gerard Butler to fly into space and save the day. Oh, and there is some kind of threat to the president. Unbelievably Ed Harris and Andy Garcia are in it too.
Maybe I am being mean to Geostorm but I watched the trailer and felt like I have seen everything in it already. Like 2012 and San Andreas, I suspect it will have great special effects and I will watch it when it comes on TV and I have a hangover and can't be bothered to change channels. I'll probably enjoy it too. It comes out in October.
Here is the trailer: